March 14, 2018 by Manure Manager Magazine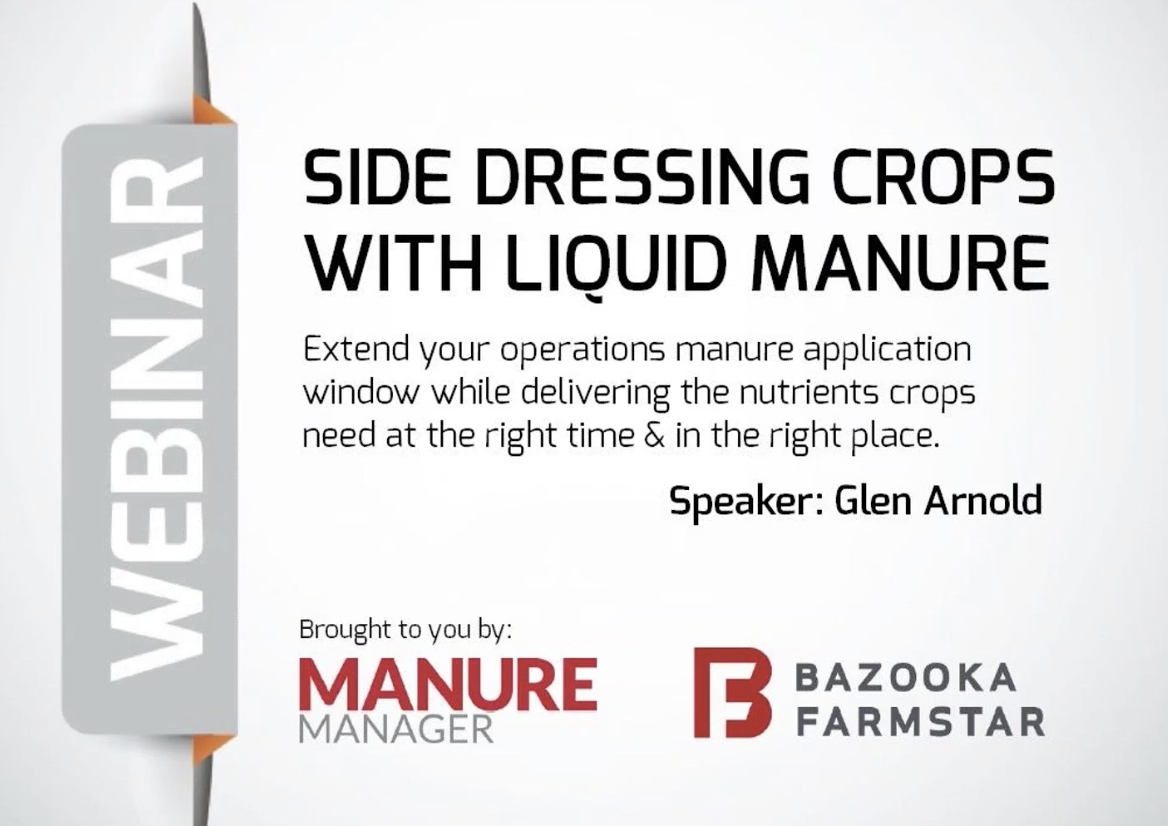 Extend your operation's manure application window while delivering the nutrients crops need at the right time and in the right place.
To hear the latest about applying liquid manure as a side dress to growing corn and wheat crops check out Manure Manager's webinar event featuring Ohio State University associate professor and manure nutrient management specialist Glen Arnold.
Arnold is an associate professor with Ohio State University Extension and serves as a field specialist in the area of manure nutrient management application. His on-farm research focuses on the use of livestock manure as a spring top-dress fertilizer on wheat and as a side dress fertilizer for corn. His research goal is to move livestock producers toward applying manure during the crop growing season instead of late fall application window. His more recent research has focused on side dressing emerged corn with a soft drag hose system.
Arnold has years of experience conducting in-field trials using drag hose and tanker mounted toolbars to apply liquid manure "in-season." Learn from his expertise.
To veiw a free, live recording of this Manure Manager webinar event, held September 2017, register here: https://register.gotowebinar.com/register/7877962713919454978