Equipment Technology
New Holland's latest tractor gets connected
September 9, 2021 by Bree Rody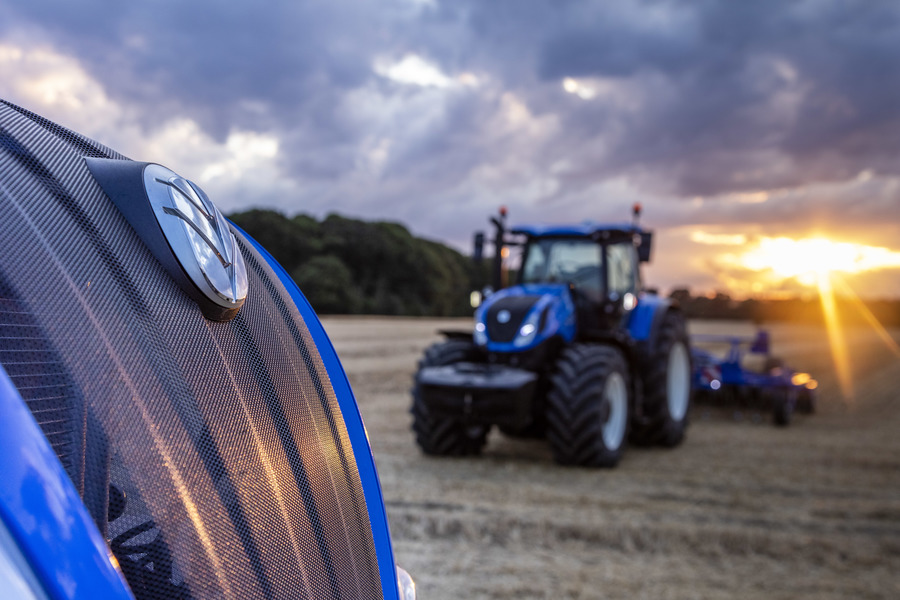 New Holland North America has added a new tractor to its lineup. The T7 Heavy Duty Tractor with PLM Intelligence uses the brand's PLM Intelligence technology to create a more connected experience. Precision and interconnected farming will help operators maximize yield, access key data and more.
The tractor contains a range of customization features to enable operators to suit their tractor to their individual preferences. According to the company, only two percent of parts are carry-overs from the brand's previous model. It's also an extremely quiet piece of equipment, operating at 66 dBA.
"The T7 Heavy Duty with PLM Intelligence series was developed with customer needs at the forefront," Ken Paul, High Horsepower Marketing Manager for New Holland Agriculture North America said in a statement. "Integrating the new generation of PLM Intelligence to the T7 HD only elevates the tractor. Farmers can now easily do more in their operation and be remotely connected to dealers and support services increasing overall efficiency and profitability."
Customers can register their machine through the MyNewHolland app and access the MyPLMConnect portal, where they can manage their fleet and farming data.
For more information and images, click here.