December 25, 2020 by Bree Rody
Last month, Connecticut-based Fort Hill Farms announced that it was nearing completion of its new biogas dairy digester. The project, the result of a partnership between Fort Hill, Live Oak Bank, the Connecticut Green Bank and Ag-Grid Energy, will allow Fort Hill to produce produce an estimated 550 kW (737.6 HP) of electricity annually. It will also reduce 25,000 tons of organic waste.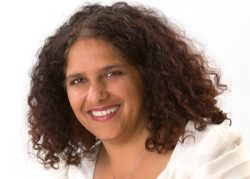 Although digesters of various kinds are increasingly common, this is still the first dairy digester system in Connecticut. Manure Manager caught up with Rashi Akki, CEO of Ag-Grid Energy, the maker of the digester. Akki shared the details on Fort Hill's new initiative, what it means for the farm and what barriers still exist in terms of digesters.
Ag-Grid, which is based in Pennsylvania, has installed a number of digesters in various parts of the Northeast U.S. over the last several years. But this one, says Akki, has been a long time coming.
Fort Hill Farms in particular has a long history of sustainability practices. It's been working with Ag-Grid toward its goal of establishing its microgrid operations since 2016. Akki admits that at times it's felt like the project is "slugging along." Being the first in the state poses some challenges, she says. For example, she says, recently when the company was building digesters in Massachusetts, the process was much quicker because there are already digesters there. "The first [project of its kind] always takes a little longer," she says. "And I wanted to make sure I was learning from our most recent projects before installing the one in Connecticut. So a little bit of that was on my part – trying to pace it."
This digester is somewhat unique, she says, because it also incorporates food waste.
For Hill Farms, as well as the majority of Connecticut farms, says Akki, would not be eligible for RNG digesters. "You need 4,000 to 5,000 cows to even consider RNG," she explains, noting that most farms in Connecticut simply don't have that scale. But the moment one mixes in food waste, she says, the operation can become more efficient to create energy for the municipal electric sector.
Anaerobic digesters have been a much buzzed-about solution for farmers to provide alternative sources of energy, while also possibly providing new revenue streams. "Every bit of the process supports the farms," says Akki. But as digesters become more common – and more in demand – that's not necessarily resulting in them becoming more affordable.
Quite the opposite, says Akki.
"They are becoming even more expensive," she says, noting that the capital that is required to install a digester has become an even bigger undertaking. There are, however, more government programs to help. She says a 30% tax credit is "the only way we can get these programs to expand out." After a safe harbor agreement, she says, the company is usually allowed 40 years to build a project. So far, she says, the company has been able to build three out of four projects it has safe harbored. Without that, she says, it's way less economical to see those projects through to completion.
Looking ahead to 2021 and beyond, Akki says Ag-Grid's plan is to make inroads in the Midwest.