July 12, 2021 by Bree Rody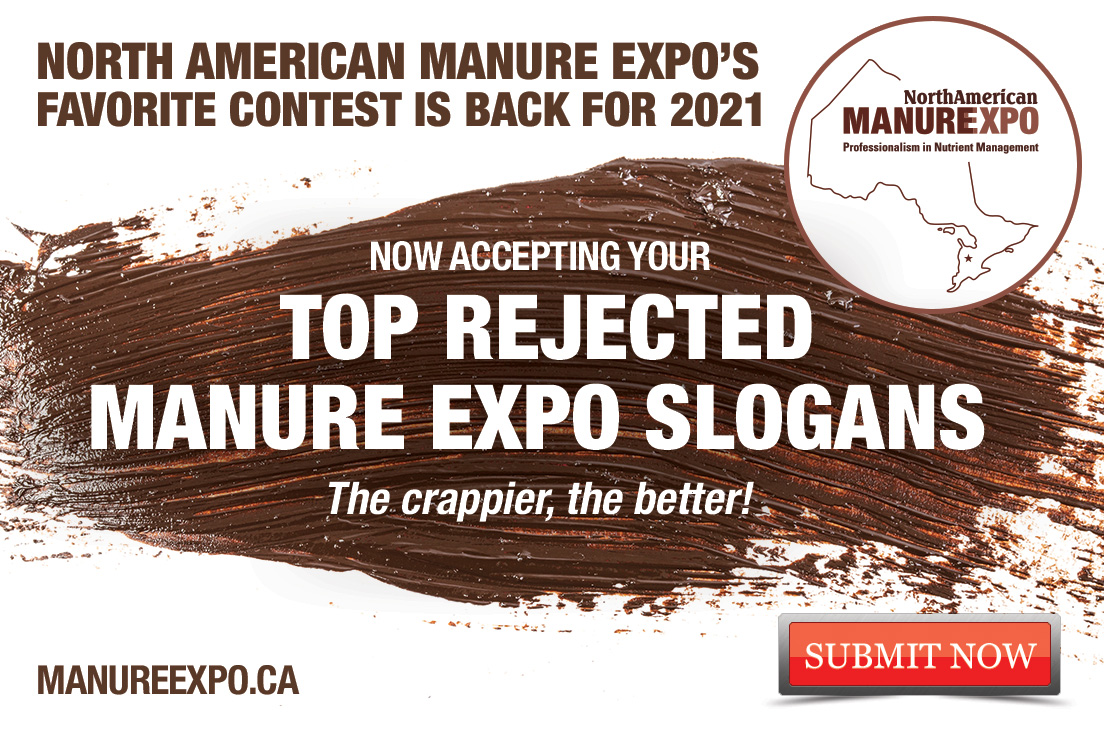 The North American Manure Expo is just around the corner, which can only mean one thing: it's time to vote for the best rejected slogan.
Since 2015, fans and attendees of the Expo have joined in flexing their creative muscles to come up with the best alternate slogans for the Expo. For this year's event – being held Aug. 25 and 26 online and hosted from Maplevue Farms Listowel, Ont. – organizers have collected 50 slogan ideas submitted by the public. Now, it's up to you to select the finalists.
While the virtual event means our famous prize T-shirts won't return, winners will not go home empty-handed. The top three slogans will receive a small custom gift featuring their slogan.
CLICK HERE to vote for your top 10 favorite slogans.