June 19, 2019 by Manure Manager magazine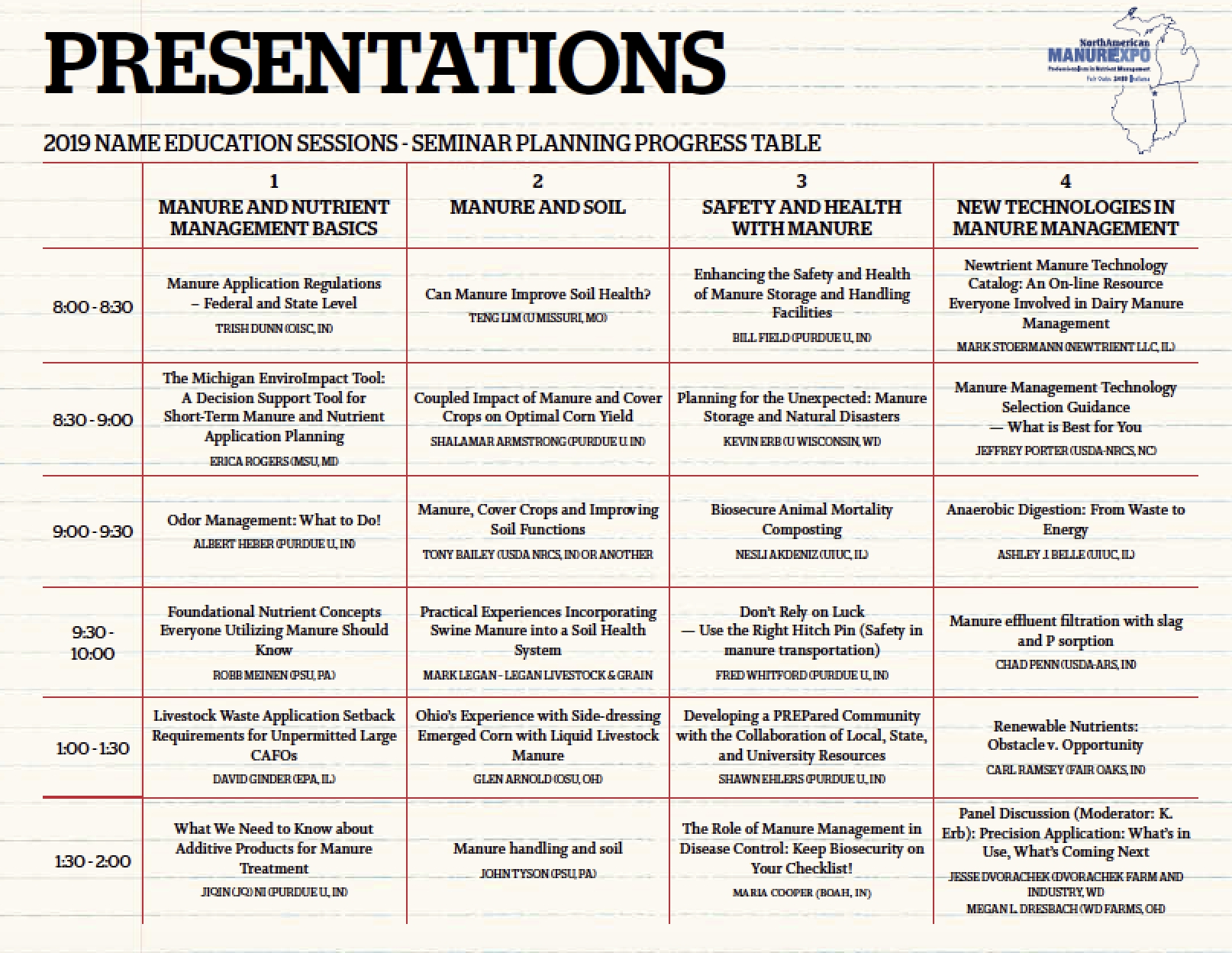 Are you searching for the latest research and information related to manure? Then, the North American Manure Expo is a can't miss event!
The 2019 North American Manure Expo is coming to Fair Oaks, Indiana on July 31 and Aug. 1. Along with an indoor and outdoor trade show and equipment demonstrations, the Expo will offer attendees 24 manure-related education sessions.
On Thursday, Aug. 1st, the North American Manure Expo will welcome industry experts from across the country to discuss the latest in manure management and application. Six topics will be covered in four concurrent sessions:
1- Manure and nutrient management basics. This session will include a presentation from Albert Heber, professor and agricultural engineering extension specialist with Purdue University, who will discuss odor management practices, direct and indirect abatement methods, including prudent facility siting strategies.
2- Manure and soil. A session highlight will be Mark Legan, livestock and crop farmer from Livestock & Grain, Inc., who will discuss his experience leveraging soil health practices like no-till and cover crops on his west central swine farm.
3- Safety and health with manure. Maria Cooper, director of biodefense and high-consequence disaster preparedness with the Indiana State Board of Animal Health will be featured in this session discussing biosecurity measures used to protect poultry and swine operations including manure handling and management practices.
4- New technologies in manure management. Included in this session is national animal manure and nutrient management team leader with the USDA-NRCS, Jeff Porter, who will discuss many of the available manure management technologies and provide guidance on approaches in selecting the right technology for a livestock operation.
Check out all 24 presentation details here. And don't forget to register today!