May 24, 2023 by Manure Manager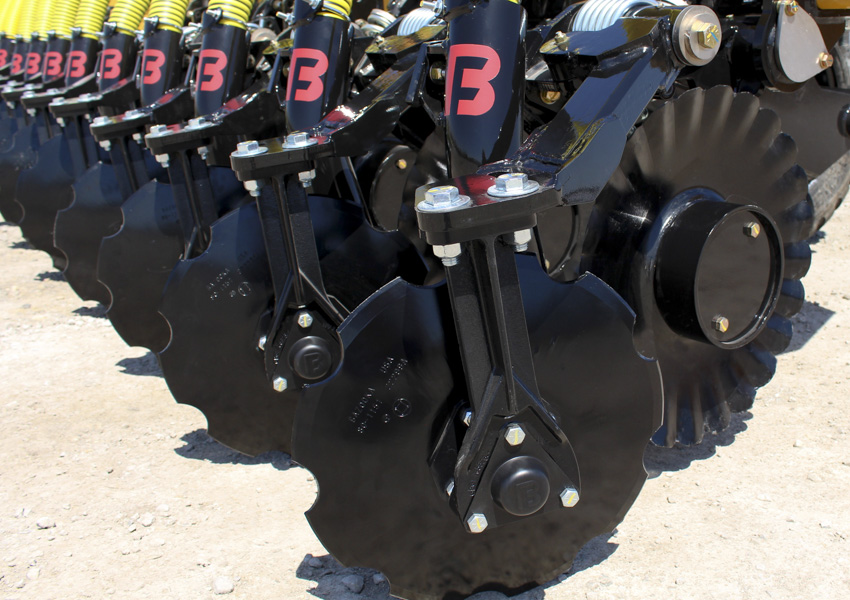 Bazooka Farmstar has released the Phantom 2 Injector, a liquid manure injection unit. The Phantom 2 Injector is designed for longevity, little-to-no in-season maintenance and easy-to-replace wear parts, ensuring uniform nutrient coverage across the entire field by precisely injecting liquid manure four to six inches beneath the surface.
The Phantom 2 Injector can apply and cover 2,500 up to 20,000 gallons per acre (GPA), or up to 25,000 GPA with the Phantom 2 Edge upgrade.
One of the key features of the unit is its little-to-no in-season maintenance requirement. The greaseless main pin and closure pin bushings, as well as the heavy-duty sealed main hub and closure hub bearings, make the unit entirely maintenance-free during the application season. The Phantom 2 Injector also features easily replaceable bolt-on subcomponents and wear parts for simple, low-cost maintenance and repairs.
It also features a heavy-duty torsion spring that can be adjusted to apply increasing amounts of down pressure to the closure blade, ensuring consistent coverage in varying field conditions and soil types.
The Phantom 2 Injector is only available fully assembled on new Bazooka Farmstar Titan toolbars and Standard tank bars. The Phantom 2 will offer two downforce options: spring or hydraulic.
More information is available at www.bazookafarmstar.com.